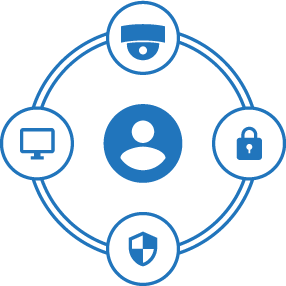 Excellence in Business
Providing comprehensive service, as a "manufacturer's trading company."
At TB-eye, we sell security equipment, including security cameras.
As a company, our qualities include technological prowess, the ability to create products that reflect the views of the market, and the reliability to take responsibility for quality control from the standpoint of a manufacturer. This is why we call ourselves a "manufacturer's trading company." Through sales agents including major security companies, the products we provide have been sold to a diverse range of corporations, as well as bodies such as municipalities. Our strength is in our ability to provide comprehensive service, encompassing everything from on-site surveying, to system design, to equipment installation, to after-sales service.
Additionally, when it comes to bringing in equipment such as security cameras, we have the major advantage of being able to support you with speed.